Calcium Carbonate Lumps and Powder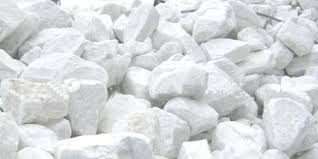 Mazhar International produce & supply the International standard of quality Calcium Carbonate with 98 % calcium and 95 plus whiteness to the local industries range from 325 Mesh (44 micron) to 2500 Mesh (5 Micron). The main Industrial use of Caco3 is in Paint Industries, Pvc Pipe Industries, Detergents Industries, Plastic industries, Construction of buildings, Drilling, Pharmaceutical industries, Rubber industries & Paper industries.
Mazhar Minerals track record, its ability to adapt the working conditions to whatever adversity a site can present and its reputation for timely completion, has made the company a Partner of Choice.