Himalayan Salt Health Benefits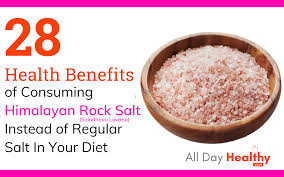 1). Sole water to flush out toxins.
2). It Regulates blood sugar.
3). It Improves the digestion System.
4). Salt uses in therapy for respiratory problems.
5). Used for Bath soak.
6). Himalayan salt lamps to purify the air.

Mazhar Minerals track record, its ability to adapt the working conditions to whatever adversity a site can present and its reputation for timely completion, has made the company a Partner of Choice.